In order to be a successful truck rental company we had to get good at keeping trucks on the road. We've learned to fix 'em quickly and fix 'em right. It's this expertise we look to pass on as well to your trucks. If we can't find the right truck or tractor for you we will find someone who can!
How can BTR make repairs easier for you?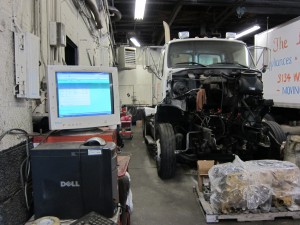 ALWAYS Talk to the Boss At BTR, you can talk to the service manager for EVERY repair you bring in, the best part of this is that he can help you get the best repairs for your vehicle. We don't push you off to a service writer or some other underling. Our service managers are charged with making you happy. Therefore they take the time to talk to you directly. We keep our shops small enough so that there are never any layers between you and the boss.
Lower Hourly Rates Our hourly rates are considerably lower than a dealer and many independent shops.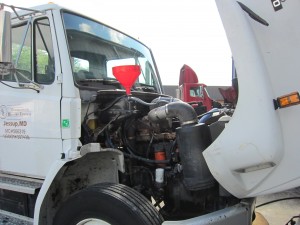 Discount on Substitute Trucks If your truck is in for service with us, you receive 25% off the daily rate for a rental truck.
Honesty & Trust It's amazing that BTR can list this as a differentiator, isn't it? We don't make work. We don't tell you to fix things that are not broken. We don't pad bills with extra time to match some job book.  If we find an employee who doesn't follow this golden rule and won't correct their behavior, they're history.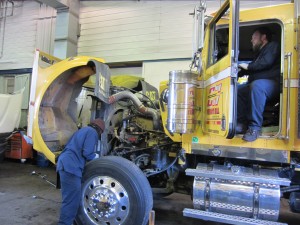 If you have a problem with the honesty of one of our employees, call the owner or General Manager directly. We take this very seriously.
No Fixed Charges/No Minimums We charge only the time we take to fix your truck, not what some dealer manual says we should charge you. If we can fix your truck in 15 minutes, you get charged for 15 minutes; No more.
Quick Turnaround We know that a truck in the shop hurts your ability to do business. Most repairs and service can be done in a day; many can even be done overnight! This is because we are a highly experienced. We can even turn to our partners if we find that they will service your vehicle faster or better. We know you need your vehicle quickly, and we understand that you wouldn't want to come back for the same issue twice!
Repair History Reviews We electronically track all the repairs we do for you. So about once a quarter, BTR will call you to get some time to review them. Often we can highlight driver issues or other factors that can lower your repair costs. We'll even be happy to do two reviews; one with the operations staff and one with the senior managers. That way everyone gets the same picture. We want you to save money on repairs because we know it's the best way to make you a loyal customer.